Safety
Camelot is designed following the highest standards in terms of safety and the technologies used for development are innovative, efficient and reliable.
The guarantees of Camelot
Safety standards and technologies used
Serverless

Camelot's infrastructure is completely based on the AWS Cloud with Lambda services and this makes it possible to manage significant traffic peaks and platform usage in a high-performance way.

Privacy by Design e by Default

Camelot guarantees the secrecy and confidentiality of the data, as well as the anonymity of the vote. The voting platform respects privacy compliance and ensures the transparent, compliant and secure management of voter data.

Compliance with electronic voting principles

The Camelot voting service ensures full compliance with the guidelines on electronic voting issued by the Italian Minister of the Interior (decree 07/09/2021) and with the recommendation of the Committee of Ministers of the Council of Europe CM/Rec(2017) 5 (06/14/2017).

Software as a Service mode

Camelot allows users to independently and easily manage hybrid assemblies and votes with the guarantee that they are legally recognized.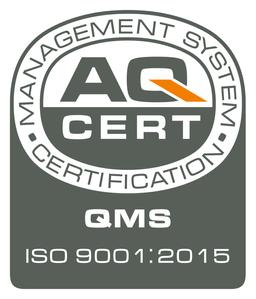 Certification of quality management systems
The Camelot platform is certified according to the international standard ISO 9001:2015, demonstrating our commitment to high quality processes, operational transparency and continuous improvement. This certification demonstrates a dedication to maintaining high operating standards and constantly optimizing practices.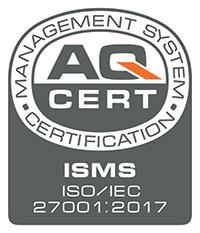 Certification for Information Security and Data Privacy
Camelot is certified according to international standards EN ISO/IEC 27001:2017, ISO/IEC 27017:2015 and ISO/IEC 27018:2019. These certifications attest to our ongoing efforts to ensure security, data protection, and privacy compliance, reflecting our dedication to providing a trusted and secure environment for our users.
Do you have any questions? Look here
If you have any questions about the Camelot world, please check out FAQs.
What is Camelot?
Camelot is a Benefit Corporation founded by Davide Casaleggio and Enrica Sabatini pursuing common benefit purposes with a high social value such as promoting active and digital citizenship and creating new value for the community.
What services does Camelot offer?
Camelot enables - in a personalized environment for each organization - to manage assemblies and votes entirely online, totally accessible from any device, allowing you to choose the best type of vote for your organizational reality: disjointed, weighed, secret or open and also proxy vote.
Who can use Camelot?
The Camelot platform can be used by all those organizations that want to create new value in their community through participation. The realities mainly involved in the instruments on Camelot are associations, committees, companies, condos, schools, universities, professional orders, municipalities and public entities.
Can I use Camelot just for the vote?
The Camelot platform is developed in microservices and this also allows the exclusive use of the voting functionality. With Camelot voting rooms you can have custom votes based on your needs and on any device: pc, smartphone and tablet.
Can I use Camelot for hybrid meetings i.e. with some people connected online or in presence?
Certainly! On Camelot you can use both the assembly and the voting service in a hybrid way, combining the needs of in presence and online voters.
How can I use Camelot now?
The Camelot platform is currently in beta phase. It is possible to propose to use it in beta, enrolling here.
Is it possible to perform safe and legally recognised votes with Camelot?
Each vote expressed on Camelot is certified and legally recognised because the Camelot platform is designed to meet all European indications and standards for electronic voting in terms of voting secrecy, system reliability and process safety.
Is it possible to cooperate with Camelot?
You can contact Camelot for a partnership proposal or cooperation clicking here.
Does digital vote have legal value?
The digital vote has gained, in fact, legal value in the condominium assemblies, especially after the lockdown. At present, according to Italian legislation, it is possible to carry out condominium assemblies both remotely and in presence. As you know, the new Article 66 paragraph 6 of the Provisions for the implementation of the civil code and transitional provisions: "Even if not expressly forseen in the condominium regulation, subject to the consent of the majority of residents, one can partecipate to the assembly online."
Can Camelot be used for votes and assemblies involving an important number of participants?
Certainly. Camelot uses the most modern technologies in terms of scalability of the system developed in microservices and in serverless mode. This allows you to efficiently manage major traffic peaks, while maintaining an efficient rationalization of management costs.